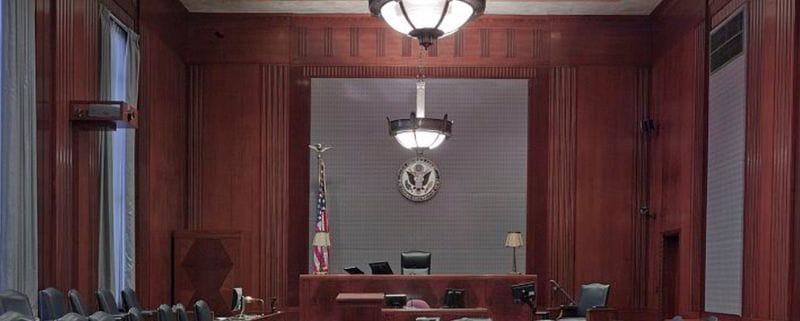 What Happens If My Personal Injury Claim Goes To Court?
If you have a personal injury claim, the process is routine for most cases. You should immediately contact an experienced accident lawyer. Most likely, that will be followed by communication with the defendant's insurance company.
Only after your lawyer exhausts settlement negotiations will your case go to court.
Injury Claim Routine
The normal routine for a personal injury claim looks like the following
You suffer an injury as a result of some event that involves another person or entity.
You seek medical attention.
You should consult immediately an experienced accident lawyer in Boca Raton regarding your injury claim in Boca Raton.
You will probably be contacted by an insurance company.
You should not speak with an insurance company before consulting a lawyer.
Your lawyer will examine all of the facts and circumstances and will make initial contact with the insurance companies involved.
Your lawyer will discuss with you his evaluation of your claim and explain your realistic options
Your lawyer will engage in settlement discussions with insurance companies or the other party.
You will then decide whether to accept settlement offers.
If no settlement is accepted, your lawyer will explain your litigation options.
Litigation Options
Before reaching a decision concerning litigation, your lawyer will give you an overview of the costs and risks of litigation. Juries are human with personal biases and experiences and can be unpredictable. Your lawyer will use care when impaneling a jury. But even the most solid case can fail to persuade a jury of its merits.
The first litigation issue you will consider is the nature of nature claim or claims (your "cause of action"). This will define the issues of law and the burden of proof you will face in litigation. If your injury occurs in a motor vehicle accident, you will be well served by an experienced car accident lawyer in Boca Raton.
Procedures
The first trial step is to file with the court a petition setting forth the elements of your claim. The defendant will file an answer. These pleadings will probably be only a general sketch of the elements of your claim and the basic defenses to be asserted by the defendant.
The initial pleadings will be followed by the discovery process. Discovery might include written interrogatories and requests to produce documents to which the other party will respond in writing. Either party might request personal depositions or a party or potential witness. Answers to interrogatories or deposition questions will be under oath.
The lawyers on both sides may file procedural motions and amended pleadings.
Your lawyer will be communicating often with lawyers on the other side. In many cases, they have faced each other in earlier cases.
Trial
Your case will eventually be set for trial. The first order of business will be the impaneling of the jury. This requires the special skills of an experienced trial lawyer.
Once the jury is picked, the trial will begin with your lawyer presenting your case by questioning the witnesses (including you) and presenting documentary evidence to support your case.
The defendant, who is usually represented by an insurance company lawyer, will then present the defendant's defenses. They will also question witnesses and present documentary evidence.
In personal injury cases, the evidence of both sides usually includes expert testimony from doctors and medical scientists.
Case Disposition
After the conclusion of the lawyers' presentation, the case will go to the jury. The jury will decide on issues concerning liability and damages.
Either side will then have the right to appeal the jury's verdict or rulings of the judge. If you are satisfied with the verdict – congratulations. If not, your lawyer will discuss with you appeal options and chances of success.
Conclusion
We at Bernstein/Polsky are a Fort Lauderdale-based law firm with a proven track record of successful injury claims in Boca Raton. We are particularly experienced car accident lawyers in Boca Raton. In the past decade, we have recovered for our clients more than one hundred million dollars in compensation for injuries. Please contact us immediately if you have the misfortune of being injured.
https://e6a8q5fu3cm.exactdn.com/wp-content/uploads/2022/09/LM-2-4.png?strip=all&lossy=1&ssl=1
870
800
damg
https://bpinjury.com/wp-content/uploads/2023/03/logo.svg
damg
2022-06-03 01:52:52
2022-06-03 01:52:52
What Happens If My Personal Injury Claim Goes To Court?