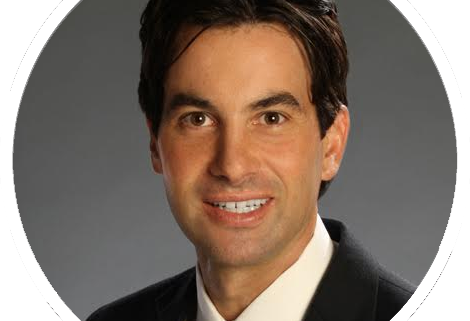 Do You Need a Premises Liability Lawyer in Boca Raton?
"Premises Liability" in Boca Raton refers to a level of safety maintenance required for buildings, homes, parking lots, and even walkways, and for people who travel on their premises. This means that if you're injured on someone else's property due to their negligence, you could be entitled to compensation for your medical bills, lost time at work, and much more.
At The Law Offices of Bernstein |  Polsky, we firmly believe that all accident victims are entitled to justice. If you've had fall, slip or suffered a premises liability personal injury accident we can help you get the money you deserve. As one of the top-rated law firms in Boca Raton for premises liability cases, our lawyers will go to any length to fully handle your case from beginning to end. We will examine the scene, discuss all of the possibilities with you, and even help you to figure out exactly why and how it happened. We will review the applicable state, federal, and local laws to determine if the condition of the premises violated any of those laws and retain an expert witness, if necessary, to testify as to the defendant's negligence.
Premises Liability Law in Boca Raton Florida
Boca Raton homeowners, private property owners, and commercial property owners are subject to what is called "liability provisions" under Florida premises law. Florida residents all share certain common responsibilities for the general safety of people who enter their property whether it is a home, retail store, or office. Homeowners and landowners are responsible for maintaining the conditions of every square foot of the property.
There are three different classifications of visitors, and Private and commercial property owners are responsible for the varying levels of safety for anyone who enters their property. The categories are:
Invitees: For businesses and stores, invitees are any person entering the premises for purposes related to that business. Homeowners bear the duty to inspect for dangerous conditions that could cause injury to business invitees, such as repairmen and utility workers.
Licensees: These are homeowners who entertain guests, such as friends or family members, invited or uninvited, who are on their property for social, non-business purposes.
Trespassers: This is a person without permission to be on private land, but who still has basic rights. If a property owner discovers a trespasser, they are under obligation to warn him/her of any known dangers otherwise undetectable through ordinary observation.
Accidents involving falling, slipping, or tripping are generally the most common "premises liability" cases. Some examples of these premise liability cases include:
* Liquids or foreign substances cause a slip or fall at commercial establishments
* Unsafe property conditions that cause a fall incident
* Construction site accidents
* An assault by employees or business patrons
Other types of premise liability claims include things like: snow and ice accidents, inadequate maintenance, defective property conditions, inadequate building security, swimming pool accidents, elevator and escalator accidents, dog bites, , accidents that occur at amusement parks, and fires.
What to Do for a Premises Liability Accident in Boca Raton
The experienced lawyers at Bernstein|Polsky will recognize all of the different factors that can affect liability and damages, both positively and negatively and make sure that you get the justice you are entitled to. If you or someone you know has been involved in a personal injury accident involving premises liability, here are some steps to take:
First and foremost, medical help & attention is your top priority. Plus, you'll be able to provide proof if you choose to seek compensation for your medical bills with documented injuries
You have all seen the "Keep Calm" slogan posters that are everywhere these days. This is actually a very important message to reflect on in these chaotic moments! Getting angry or upset won't change anything and may make the situation and your ability to seek recovery more complicated. Avoid making any detailed statements concerning who is at fault without first discussing your case with counsel
Be responsible: Get the names of owners/ managers of property, record names of witnesses, and take decent photos of the scene and injuries
Make a report: Wherever you fell- in a store, apartment building, or even your friend's house- you must report it to the manager, owner, or landlord and obtain a copy before you leave
Get a lawyer: When considering legal action, the best person on your side is an experienced attorney. Since many slip and fall cases are difficult to prove, you need the resources of a successful law firm
With Bernstein | Polsky you'll get experienced, successful legal professionals who have the resources to win your case. We have the experience, knowledge, and history of success to recover the money you deserve. Call us with any questions or to set up an appointment- we are available for you 24/7, day or night to help. We are ready to begin working on your case as soon as possible.
https://bpinjury.com/wp-content/uploads/2022/09/mr_bernstein-01-1.png
471
470
damg
https://bpinjury.com/wp-content/uploads/2023/03/logo.svg
damg
2019-05-25 20:58:51
2019-05-25 20:58:51
Do You Need a Premises Liability Lawyer in Boca Raton?