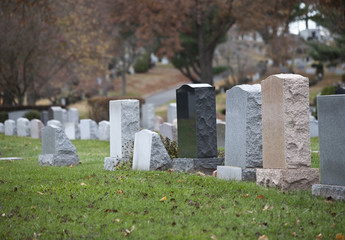 In Urgent Need of a Wrongful Death Attorney in Boca Raton?
Losing a loved one is hard enough. Losing a loved one in preventable circumstances could be argued to be even worse. When you know that something could have been done differently, when you know that your loved one didn't do anything wrong and that it was through no fault of their own that they came to be in a position that ultimately brought on their death – this is unacceptable. These are all frustrating and heartbreaking realizations that one must deal with in time. You can't return your loved one to life, but hopefully, knowing that you've done everything within your reach to hold the individual or company accountable will bring you and your family some peace of mind. A wrongful death attorney in Boca Raton like Bernstein|Polsky is dedicated to helping you in your fight.
The Best Wrongful Death Attorney in Boca Raton
At Bernstein|Polsky, we know the urgency and responsibility you feel to hold the individuals responsible for your loved one's death accountable, and we are committed to helping you do just that. Before we begin providing any legal assistance or representation, we would first like to hear your story and gain an understanding of what exactly occurred in order to determine if we have a case. We will work to further strengthen your arguments and compile the necessary evidence to present an unwavering case to the courts. This evidence may consist of witness testimony, medical bills, physical evidence, pictures, and more.
It's important that you're pursuing legal action if you believe there may have been any wrongdoing that caused your loved one's death. Wrongful death can take place under various circumstances, whether it be medical negligence, a car accident, or an accident of any kind. Leave it to the lawyers to determine if there's actually a case worth pursuing. Additionally, we know that you don't only have to grieve during this time, but that you will also be financially impacted throughout this process. Having to cover the wake, funeral arrangements, and other related expenses can quickly add up, and you shouldn't have to be paying for the costs in these circumstances. You should be able to devote all your time to recovering from this traumatic and painful event. That's what our wrongful death attorneys in Boca Raton wish for you.
If you or a person close to you has lost a loved one due to the negligence of another, please reach out to the professional wrongful death attorneys in Boca Raton at Bernstein|Polsky to schedule an appointment today. You shouldn't have to deal with all of this on your own. Although you may have your family to rely on, we believe you should also have an expert by your side who can provide you with sound legal advice.
https://bpinjury.com/wp-content/uploads/2022/09/Bernstein3.jpg
240
345
damg
https://bpinjury.com/wp-content/uploads/2023/03/logo.svg
damg
2019-09-15 19:02:40
2019-09-15 19:02:40
In Urgent Need of a Wrongful Death Attorney in Boca Raton?