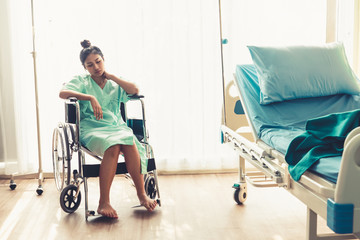 Qualities to Look for When Choosing Personal Injury Lawyers in Boca Raton
When you're in an accident, you need professional help. Whether the injuries you've sustained are minor or severe, they should never be taken lightly or brushed under the rug. Aches and pains can be expensive. Aches and pains can lead to larger health issues down the road. What might be a minor case of whiplash could easily translate into back injuries or neck injuries. Often, people hire personal injury lawyers in Boca Raton to make sure that they're well-supported, and that they receive the compensation they deserve. At Bernstein | Polsky, we strive to create an environment that feels safe for our clients, especially after suffering serious injuries. Keep reading to learn more about what signs to look for when choosing a professional personal injury lawyer.  
Choose Quality over Quantity for Personal Injury Lawyers in Boca Raton  
The most important thing you can do for yourself when choosing injury lawyers is to choose a team that offers professional, qualified team members. There's a common belief that larger firms are better, but that's not always the case. Larger firms have many cases, and therefore don't have the opportunity to treat you with the personalized attention you deserve. Choosing a boutique firm ensures that you're up to date on your claim and represented with the care that tends to the details.  
Strict with Insurance  
When dealing with insurance companies, you'll want someone who is strict. This is because insurance companies can often take advantage of newcomers. They may try to underpay their clients, or they'll attempt to ignore the claim until the owner of the claim gives up. At Bernstein | Polsky, we're on top of your insurance company ensuring that you are rightfully represented. We don't give up.  
Easy Pay  
Payment methods are sometimes tricky with personal injury lawyers in Boca Raton. The older the management, the more complicated it becomes. At Bernstein | Polsky, we're a professional team, but we're advanced. This means that we strive to provide easy payment methods to make your life much easier.  
Specialization  
If you're in a car accident, you're going to want to use a law firm that specializes in car accidents. The reason is that they will know all they can about the topic. When you're in trouble, you want to know that you have a team that understands what they're fighting for. You want them to know all of the ins and outs like the back of their hands.  
If you're looking for personal injury lawyers in Fort Lauderdale, Florida that are high-quality, strict with insurance companies, offer easy payment methods, and specialize in their craft, choose Bernstein | Polsky today. Call us for a free consultation at 954-997-9947.  
https://bpinjury.com/wp-content/uploads/2022/09/personal-injury2.jpg
240
360
damg
https://bpinjury.com/wp-content/uploads/2023/03/logo.svg
damg
2020-01-03 19:14:49
2020-01-03 19:14:49
Qualities to Look for When Choosing Personal Injury Lawyers in Boca Raton