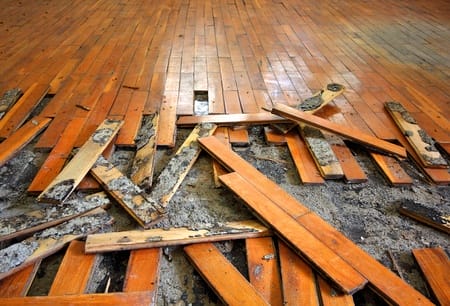 Highly-Regarded Premises Liability Lawyer in Boca Raton
Hotel Accidents 101 from a Premises Liability Lawyer in Boca Raton
Accidents happen often, but that doesn't mean that they couldn't have been avoided. When you're in Florida, and you're faced with an accident in a hotel or resort, what do you do? Whom do you get a hold of? Unfortunately, cases like these happen all the time. When you're on vacation, the last thing you want to worry about is filing a claim. That's why the experts at Bernstein | Polsky are here to serve as experienced and aggressive premises liability lawyer in Boca Raton. Should you be in the middle of this particular incident, here are a few tips on how to handle the situation. We have recovered millions of dollars for our clients and look forward to the opportunity to represent you.
Tips from a Premises Liability Lawyer in Boca Raton
The first step is to get medical care if you need it. While you may feel alright after your incident, it doesn't mean that nothing is wrong. You can dial 911 or ask an employee for help. It's common to feel shy after being the victim of an accident. However, you'll want to get on top of any injuries immediately, before they worsen. After you receive the appropriate medical assistance, you'll want to ask the manager to report the accident. This will merely ensure that they have a written account and that you have your own account as well.  
It is an excellent idea at this time to call Bernstein | Polsky for further assistance. When you're telling your story, ensure that you stick to the facts. Hotels don't want to be in trouble for their mistakes, and they could end up using your words against you later. Be direct and honest. With a professional liability lawyer by your side, you can rest at ease as we handle these particular conversations. The last steps include asking for a copy of the hotel's report, locating witnesses for their statement, checking cameras, taking photos, and documenting the accident. At Bernstein | Polsky, we're happy to help you check all of these essentials off of your list. Preservation of evidence is key and time is of the essence.
If you're on vacation in Florida and you've been a victim of a hotel accident, call Bernstein | Polsky today at (954) 997- 9947 and see how we can help you get back on track. We know that it's not your fault, and we also know that it could have been an oversight by the hotel. However, there's no excuse for a perfectly good vacation to go downhill simply because someone forgot to do the appropriate safety checks. For a premises liability lawyer in Boca Raton you can trust, Bernstein | Polsky to have your back. We have recovered millions of dollars for our clients and look forward to the opportunity to represent you.
https://e6a8q5fu3cm.exactdn.com/wp-content/uploads/2022/09/property.jpg?strip=all&lossy=1&ssl=1
306
450
damg
https://bpinjury.com/wp-content/uploads/2023/03/logo.svg
damg
2018-12-17 02:56:22
2018-12-17 02:56:22
Highly-Regarded Premises Liability Lawyer in Boca Raton